A beautiful fragrance with fresh floral notes that will keep you smelling great.
Incredible cleaning power with no added fragrance. Perfect for sensitive skin
Purchase Type
Which Frequency is Right for Me?
✓ No Contracts, cancel anytime
✓ 100% Risk free, money back gurantee
Free UK Shipping

Money Back Guarantee
View full details
We know you'll love our products, but if for any reason you don't, send them back for a full refund.
Easily Dissolves
Our Eco Sheets dissolve within seconds in hot or cold water. They work in all machines, HE included. You can even hand wash with our Eco Sheets. Many happy customers use Earth Breeze with septic and greywater; Eco Sheets are concentrated, premeasured, and low-sudsing.
Removes The Toughest Stains
It may be shocking to know Eco Sheets deliver such a powerful clean. 2+ million people have already switched to Earth Breeze. Why? Because it's super concentrated and will remove the toughest stains.
Biodegradable* and Compostable Packaging
Earth Breeze comes in an earth friendly cardboard package instead of a wasteful single-use plastic jug! Cardboard is much more sustainable, biodegradable, and eco-friendly than single-use plastic. Single-use plastic can take up to 1000 years to decompose.
Save SO Much Space
We all know how messy and bulky old-fashioned detergent is... Earth Breeze packaging is very lightweight and compact. You can free up a ton of space in your laundry room. What will you do with all that extra room?
OUR
DETERGENT
Old Fashioned
Detergent
Compact, biodegradable packaging?
Free of parabens, phthalates, phosphates, bleach, and dyes?
OVER 27,695 HAPPY CUSTOMERS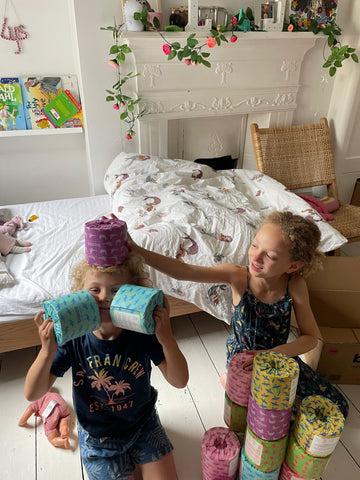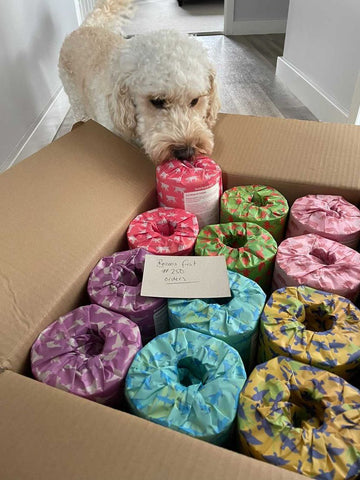 Try it Risk Free
30-Night Trial

Try Miracle for 30 nights. Don't like it? Get a 100% refund. No questions.

Free Shipping

Free shipping is included with every order

Every Order Impact

Don't like it? Return it for free, no questions asked
We've got answers
Is Bazoo toilet paper expensive?

When it comes to price, our rolls are a pretty sweet deal. Most TP brands measure by cost per roll (not per sheet), so they can make rolls with fewer sheets. But we make double-length rolls (370 sheets). So our TP may seem a bit more expensive; but our Premium 100% Bamboo Toilet Paper costs £0.27 per 100 sheets (for a 48 pack), making us on par (if not more affordable) than the TP you'd find at the supermarket!
Why use bamboo toilet paper?

1 million trees a day are cut down for regular TP, causing 15% of global de-forestation. Bamboo is a much more sustainable alternative as it grows 30x quicker than regular trees (meaning it can be re-harvested a lot quicker), and also requires no irrigation, a lot less water and no pesticides. Overall decreasing the carbon emissions per roll by 65%.
How many sheets are in a roll?

Glad you asked! 370 sheets in each roll to be exact, in comparison to other supermarket brands normally having 150-170 sheets per roll.
Is Bazoo toilet paper septic safe?

Yes absolutely. We've done the tests and our bamboo TP breaks down quicker than tree-pulp TP and is compatible with with all drainage systems, even septic tanks.
Is there any plastic in Bazoo's packaging?

Zero. None. Nada. We can avoid it so it is 100% zero plastic and made from 100% recycled and recyclable products instead.
What does Bazoo do for charity?

We partner with Rainforest Trust UK so for every box sold we protect 100m2 of endangered habitat. So far we've protected over 600,000m2 !