Need a house warming present? Or stumped for mother's day? Any situation emergency or well planned out our gift card's here to help. Roll on in with confidence!
Free UK Shipping

Money Back Guarantee
View full details
100% Bamboo

100% FSC Certified Sustainable Bamboo

Chlorine Free

Free of chlorine and cancer-causing BPAs

Small UK Startup

Sanmarie & Tom setup Bazoo in 2021

Extra Long Rolls

Bazoo - £0.25 per 100 sheets Andrex - £0.33 per 100 sheets
THE PROBLEM
We're cutting down 1,000,000 trees every day for regular toilet paper
Regular toilet paper accounts for 15% of global deforestation, and the demand for toilet paper keeps growing. This has led to thousands of species losing habitats and in turn led to mass extinctions. However, bamboo uses land much more sustainably; maturing in 3-5 years compared to 40-60 years for regular hardwood trees. Bamboo also absorbs 30% more CO2 and releases 35% more O2 than regular trees, doesn't require the use of pesticides and fertiliser and requires no irrigation.
THE IMPACT
We protect 100m2 of endangered habitat for every order
Every time you buy Bazoo we protect 100m2 of endangered habitat. Working with Rainforest Trust UK we are helping preserve the habitats of animals affected by deforestation and climate change.
If you don't absolutely love our products, let us know & we'll refund you.
We've got answers
Is Bazoo toilet paper expensive?

In short no, you've just got to know what to measure. Many TP brands have fewer sheets per individual roll, usually between 150-170 vs our rolls which have 370 sheets (over double the length). So at a glance ours seem costly, however, when compared our rolls cost £0.26 per 100 sheets vs supermarket brands averaging around £0.33 per roll. We like that maths!
Why use bamboo toilet paper?

1 million trees a day are cut down for regular TP, causing 15% of global deforestation. Bamboo is a much more sustainable alternative as it grows 30x quicker than regular trees (meaning it can be re-harvested a lot quicker), and also requires no irrigation, a lot less water and no pesticides. Overall decreasing the carbon emissions per roll by 65%.
How many sheets are in a roll?

Glad you asked! 370 sheets in each roll to be exact, in comparison to other supermarket brands normally having 150-170 sheets per roll.
Is Bazoo toilet paper septic safe?

Yes absolutely. We've done the tests and our bamboo TP breaks down quicker than tree-pulp TP and is compatible with with all drainage systems, even septic tanks.
Is there any plastic in Bazoo's packaging?

Zero. None. Nada. We can avoid it so it is 100% zero plastic and made from 100% recycled and recyclable products instead.
What does Bazoo do for charity?

We partner with Rainforest Trust UK so for every box sold we protect 100m2 of endangered habitat. So far we've protected over 600,000m2 !
Comparison With Popular Brands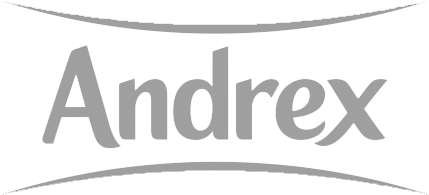 Every Box Saves Endangered Habitats & Animals
Jane, R.
"I can't believe how soft these rolls are & last way longer than my supermarket puppy brand. And good for the planet - bonus!"
OVER 27,695 HAPPY CUSTOMERS